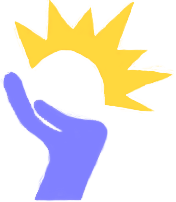 How does Online Therapy via Skype or VSee work?
Engaging in psychotherapy via video conferencing, might be foreign to a lot of people and you might think, that this kind of treatment doesn't have the same psychological impact as receiving psychological face-to-face in person services.
The positive news is, receiving psychological treatment online via Skype or VSee, makes almost no difference if compared to participating in, "In Person Therapy Sessions". One of the most important aspects for psychotherapy to work has actually to do with the therapeutic relationship which needs to be strong & trusting with a good connection in between client and therapist. If that is the case, online therapy is similar to in person treatment. Since client and therapist can still see each other on screen, the connection remains almost the same.
Anette used to live in Singapore and moved to back to Europe in October 2013. She has received positive feedback from her clients, who continued to receive therapy services via video conferencing with her. They have reported that the treatment made no difference from having worked in person in Singapore or online from abroad. Anette's clients have grown psychologically, within both settings and their therapeutic relationship did not change.
The only complains clients have reported are; it is harder to have eye contact on line and if they feel like shaking hands or receiving a hug at the end of the session, they are unable to do so. Others would prefer to see their therapist in the room in 3D, rather than on a flat screen, but they have adjusted well to the changes. Periodic interruptions due to technological difficulties, which don't happen often, might be another inconvenience. Otherwise, clients stated that the therapeutic process and client's personal growth during therapy and their connections with their therapist has made no difference.
Here is an interesting article about the effectiveness from online therapy; http://articles.latimes.com/2013/jul/04/local/la-me-ptsd-skype-20130705,
Some examples about what kind of clients we have treated with our online sevices; Couples with communication and relationship difficulties, individual client with Anxiety disorder, others with self-destructive behavior (such as cutting), Borderline Personality disorder/ attachment disorder, adjustment disorder, separation issues, relocation & life transitions, self-esteem issues, depression, parenting etc.
Therapeutic services via Skype are available for you here at California Counseling and we also started to provide our services via VSee, which we recommend for you to switch over to.
VSee communication software seems to provide the safest interaction in between client and therapist. It has been said that Skype has the ability to listen in on old calls that uses their software and therefore the conversations in between client and therapist is not 100% confidential. The VSee software, in comparison, handles this issue differently. Calls go directly from person-to-person without any intervention by the VSee provider. Even though your computers run the VSee software, it is your and your therapist's computer doing all the handling of information and no third party is able to listen in. Vsee is also more likely to work at all locations and it is very reliable.
To find out more go to;
Advantages of Online Therapy and who can benefit from it?
There are several advantages to Online Therapy. Here a brief summary:
Psychotherapy on line is becoming more popular than it used to be. In our global world now a days, a lot of people travel more frequently due to work commitments (being on business trips or working as a pilot/cabin crew). Because of the inability to predict where a person will be next, he can never commit to being in one place for a longer period of time. Receiving psychotherapy via Skype or VSee is therefore a perfect way to get his needs met. With on-line therapy, he can make sure to continue with his therapy sessions without those annoying breaks (during business trips) that may hinder his progress in therapy, since regularity and consistency of therapy are very important aspects for the success during the treatment.
It might also be interesting for people who live in places abroad, where there is no highly qualified psychotherapy available or the choices for finding the right fit might be too limited with the waiting lists too long. Some expats might also prefer to find a therapist who speaks their own language and can only find that person online.
Video conferencing for couple's therapy could also be beneficial for couples, where one partner lives in a different place than the other or the family, due to work commitments. The Couple can stay consistent with their treatment via group online vidio conferancing.
Psychotherapy on line is accessible for people who suffer from conditions which make it difficult to travel. For example, people who have certain anxieties, Agoraphobia and physical disabilities, can benifit from it. Stay home moms who can't find a babysitter or people with other emotional or practical reasons find this kind of services beneficial as well.
Clients might have a wider schedule to choose from since online sessions are available globally and the time change might work for someone's late hour benefit, whereas therapy offices in their local environment might be closed already.
A greater sense for personal control for the client during sessions might be experienced, if he/she can receive treatment within his/her own home.
Others might prefer to see a therapist on line, simply because they don't want be seen by anyone in the waiting room, or they won't have to travel to a therapy office and therefore have more time for work or other activities.
The excellent feedback Anette has received from her satisfied clients who stayed with her via Skype or VSee after her physical move to Europe, has led us to continue with providing online services worldwide in conjunction of providing face to face in person services in Zürich, Wädenswil and Zug or Singapore. Our on-line services are provided in English and German.
If you are interested to have a brief chat online, to find out if you feel comfortable to receive therapy online, you can set up a 20 minute appointment with us FREE OF CHARGE.
To make an appointment; Contact us.
In case you haven't set up your Skype or VSee account yet, go to either www.Skype.com or www.VSee.com.
Either account is free of charge and easy to download. Please keep in mind, to protect your privacy and to keep our discussions online confidential, we recommend for you to use www.VSee.com.